It isn't just the beaches that have made Cape Cod an outdoor-lover's paradise for generations. In addition to more than 550 miles of pristine beaches, Cape Cod is home to thousands of acres of hiking trails and the famed Cape Cod Rail Trail. We also happen to have a National Park here: Cape Cod National Seashore, which includes 44,000+ acres of land that are preserved forever.
Vitamin Sea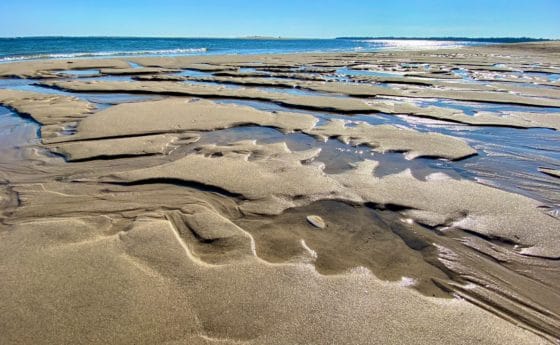 There are three types of beaches on the Cape: sound beaches, ocean beaches and bay beaches, all of which have distinctive characteristics.
At our Cape Cod beach resort, you'll find a private sound beach. South-facing and protected by the distant island of Nantucket, our beach is situated along Nantucket Sound. Beaches along this shore, including the Town of Harwich's beaches, have warm water and gentle surf.
Farther east, and around the "elbow" of Cape Cod in Chatham, are ocean beaches. Facing due east with the rolling surf of the Atlantic Ocean hitting their shores, ocean beaches have cooler water and waves worthy of surfing. Nauset Beach, in East Orleans, is one of the Cape's most renowned ocean beaches. On the north side of the Cape, wrapped around Cape Cod Bay, are bay beaches, which have cool water, although not quite as chilly as ocean beaches, minimal surf and epic tides. On some bay beaches, low tide reveals a mile-wide sandbar.
Through the woods…
For outdoor fun on dry land, Harwich has much to offer. Just a block from the Winstead Inn, our B&B in Harwich Center, is the Cape Cod Rail Trail, so named because it flows along the bed of old railroad tracks. The paved bikeway is blessedly free of hills and meanders past ponds, cranberry bogs, acres of woodland and more than a few gorgeous homes. The more recently added Harwich/Chatham spur provides a great ride from Harwich Center to downtown Chatham.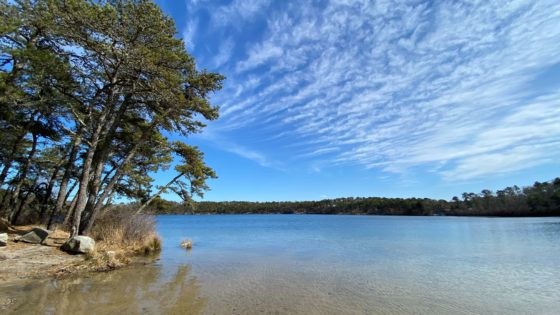 Most towns on Cape Cod have established some type of land preservation organization, all of which acquire land – both private and public – and preserve it as conservation land for public use. The Town of Harwich has done an exceptional job with their efforts. Several packed-dirt trails run alongside the Rail Trail, with many more hiking trails sprinkled throughout town. Bell's Neck Conservation Lands, Thompson's Field Conservation Area, and Coy's Brook Woodlands are among our favorite walking trails on Cape Cod.
Cape Cod National Seashore also offers miles of trails: some are open to both bikers and pedestrians; others are reserved for pedestrians. In front of Salt Pond Visitor Center, an information center and museum in Eastham that is open year-round, is a paved bikeway. Behind the visitor center is the pedestrian-only Nauset Marsh Trail, which is just lovely. The packed-sand trail winds along the shore of Salt Pond and then through marshes before ending at Coast Guard Beach. Also in Eastham is the Red Maple Swamp Trail, a short hike on an elevated boardwalk. Perhaps the most unique trail within the Seashore is the Atlantic White Cedar Swamp Trail, where another boardwalk curves through an other-worldly swamp. Cape Cod National Seashore is home to several beaches as well, including Coast Guard Beach in Eastham, which makes Dr. Beach's list of best beaches in the country year after year.