Memorable dining experiences are an important element of a perfect vacation. When you stay at our hotels in Harwich, MA, you'll find nearly limitless options. On Main Street in Harwich Port, an easy walk from the Beach Resort, are The Port, which has an upscale nautical feel and coastal cuisine, and the Mad Minnow, a casual place with a fun approach to food. Think crab cake tater tots and tuna tartare cannoli. Right next door is Three Monkeys, owned and operated by the same team. This newer addition to the dining scene celebrates Asian cuisine with a menu that offers ramen, sushi, bao and noodles. The Hot Stove Saloon is a down-home sports pub with a great local following.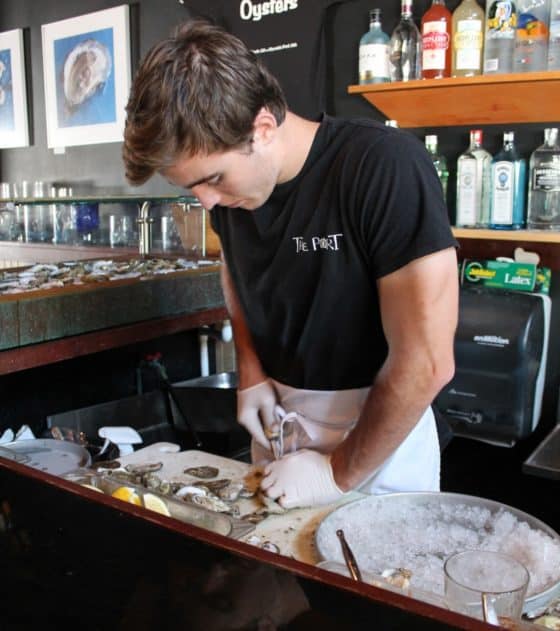 Just off Main Street is Cape Sea Grille, a splurge-worthy restaurant with an exquisite, extensive menu. The pan-seared lobster with pancetta and a Calvados-saffron reduction is a house specialty, as is the oven-roasted halibut.
On Saquatucket Harbor, just outside of downtown Harwich Port, is Brax Landing, which offers classic Cape fare. How does a lobster roll on the deck overlooking the water sound?
A bit farther out, west of the village, is the Lanyard, another great pub with a surprisingly creative menu. East of downtown Harwich Port is L'Alouette by Christian: fun BBQ food truck by day, laid-back French dining by evening. Further East is Buca's Tuscan Roadhouse, widely considered the best Italian restaurant on Cape Cod.
A town away…
In South Chatham, less than three miles from Harwich, is Pisces. This is one of those restaurants that is both upscale and relaxed. A daring, creative menu is artfully prepared by Chef/owner Sue Connors. Housed in a historic home, the dining room is charmingly unassuming.
Just outside of downtown Chatham is Mac's Chatham Fish & Lobster. One might not think that picnic-table casual would work with an imaginative menu featuring local seafood and a top-notch selection of wines and craft beers, but it does. Across the street from Mac's is Pates Restaurant, another chef-owned spot. The only problem with Pates? Trying to decide what to order. The menu is exceptional, as is the food.
Downtown Chatham yields yet another array of dining options. For local color and great burgers and seafood, head to the Squire, an absolutely legendary pub and restaurant. For a trip around the world, the Impudent Oyster is a great choice. Similar to Pisces in its fun-atmosphere-meets-fine-dining approach, the menu is filled with unusual choices, all of which are brilliantly prepared.
The Chatham Fish Pier is one of the most-visited places on all of Cape Cod. From a spacious, elevated observation deck, throngs of people gather to watch the fishing boats unload the day's catch while hungry seals bob up and down hoping a stray fish falls from the hands of a fisherman. There also happens to be clam shack on the harbor, the Chatham Pier Fish Market. Grab a tray filled with fried clams, clam fritters and lobster rolls, and find a place along the docks to eat while you watch the action.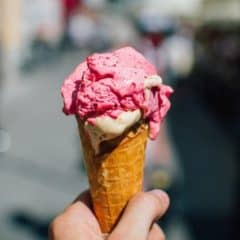 Ice Cream!
Clam plates and chowder are quintessential Cape cuisine, and so too is ice cream. Consider skipping dessert wherever you've dined and hitting an ice cream parlor as you head back to the Winstead Inn & Beach Resort.
On Main Street in Harwich Port, just a block off of Bank Street, is the Sundae School: plenty of homemade flavors to choose from and plenty of picnic tables to relax at while you savor your sweet treat and the seaside air, and plan your adventures for the next day.
2021 Restaurant List
For even more great options, check out our list of local and nearby restaurants. You are sure to find something for everyone!