With so many things to do in Harwich, our story about fall activities on Cape Cod last year focused primarily on places to check out near our Harwich hotels, such as the Hacker Trail, Bell's Neck Conservation Area, and the ever-popular cranberry bog tours.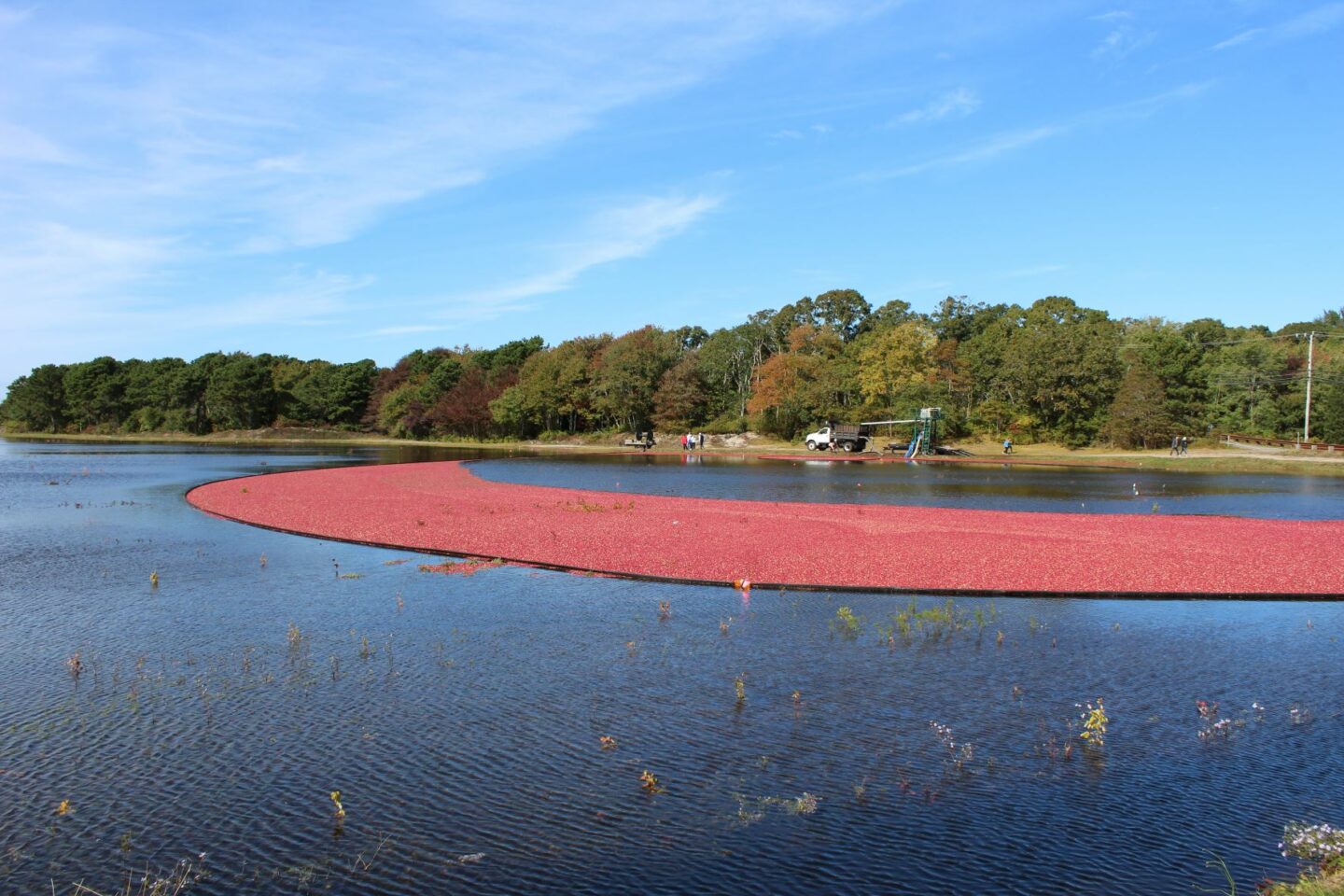 This year, we thought we'd venture just a bit farther and take a drive along the Old King's Highway, a.k.a. Route 6A, where ancient maple trees offer the best fall foliage on Cape Cod, every town is filled with restaurants and shops, and the great outdoors begs to be explored.
Brewster
If you head due north out of Harwich Center on Route 124, you will end up on Route 6A directly in front of The Brewster Store, an iconic shop housed in a historic building that was once a church. Inside you will find penny candy, sundries and souvenirs, and charming home décor pieces, all with a decidedly Cape Cod vibe. Outside, on a sunny fall day, you'll find locals and visitors chatting over a cup of coffee, a tradition that is as old as the store itself.
A right turn out of The Brewster Store's parking area will point you in the right direction to experience "old Cape Cod" in all its fall glory. Take your time and take in Brewster's glorious old sea captain's homes. The next stop is Lemon Tree Village Shops, a collection of independently owned stores that focus on handmade and locally sourced products.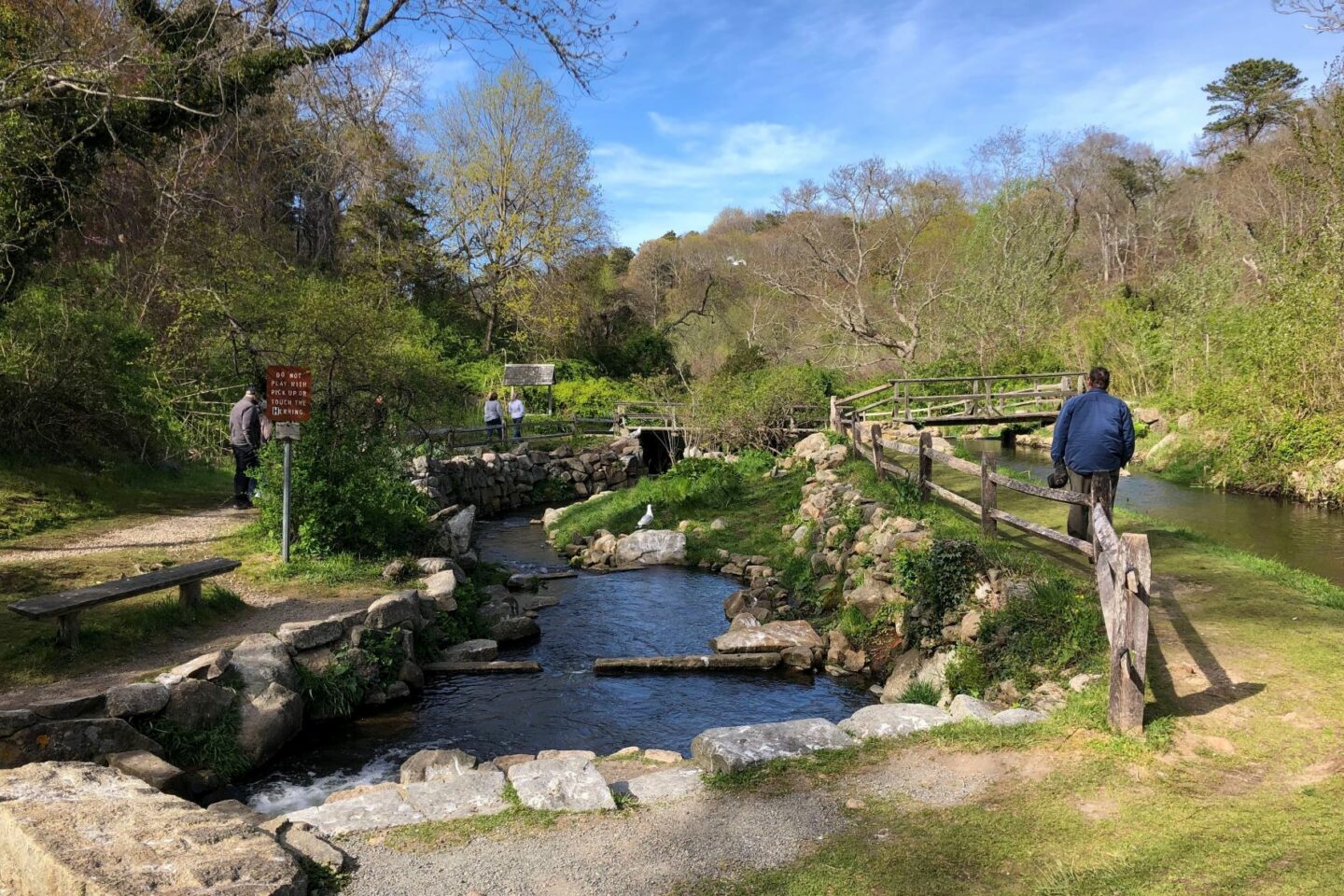 Before leaving Brewster, a stop on Stony Brook Road is a must. Just a few blocks off of Route 6A you will come upon a historic grist mill. Park in the small lot across the street and explore. The 1873-built grist mill is still functional. Upstairs is a mini museum. Both are open on select weekends. Out back are a pond and the ancient manmade waterway system that fuels the mill. Across the street is the famed Brewster Herring Run. The herring only run in the spring, but the stream is beautiful all year long.
Dennis
Continue west on Route 6A and the next village is Dennis. If you're ready for lunch, Scargo Café, on the left just as you come into the village, is an excellent choice. There are several intimate dining rooms, as well as a handful of tables in the tavern. The building and décor are steeped in history. The menu offers an eclectic mix of dishes with a contemporary edge.
Should you be in the mood for a bit of culture, Cape Cod Museum of Art's collection of works by local artists – both past and present – is sure to inspire. It is located within the same campus as Cape Cinema, and Cape Playhouse, the oldest summer stock company in the country, already closed for the season, but still an Instagram-worthy photo op.
Up for a quick climb? Scargo Tower, just off of Old Bass River Road, offers epic views of Scargo Lake and Cape Cod Bay.
A left out of the museum and another quick right onto Nobscussett Road will bring you into a lovely neighborhood filled with historic homes. Sesuit Harbor, hidden away in this bayside neighborhood, is well worth a stop.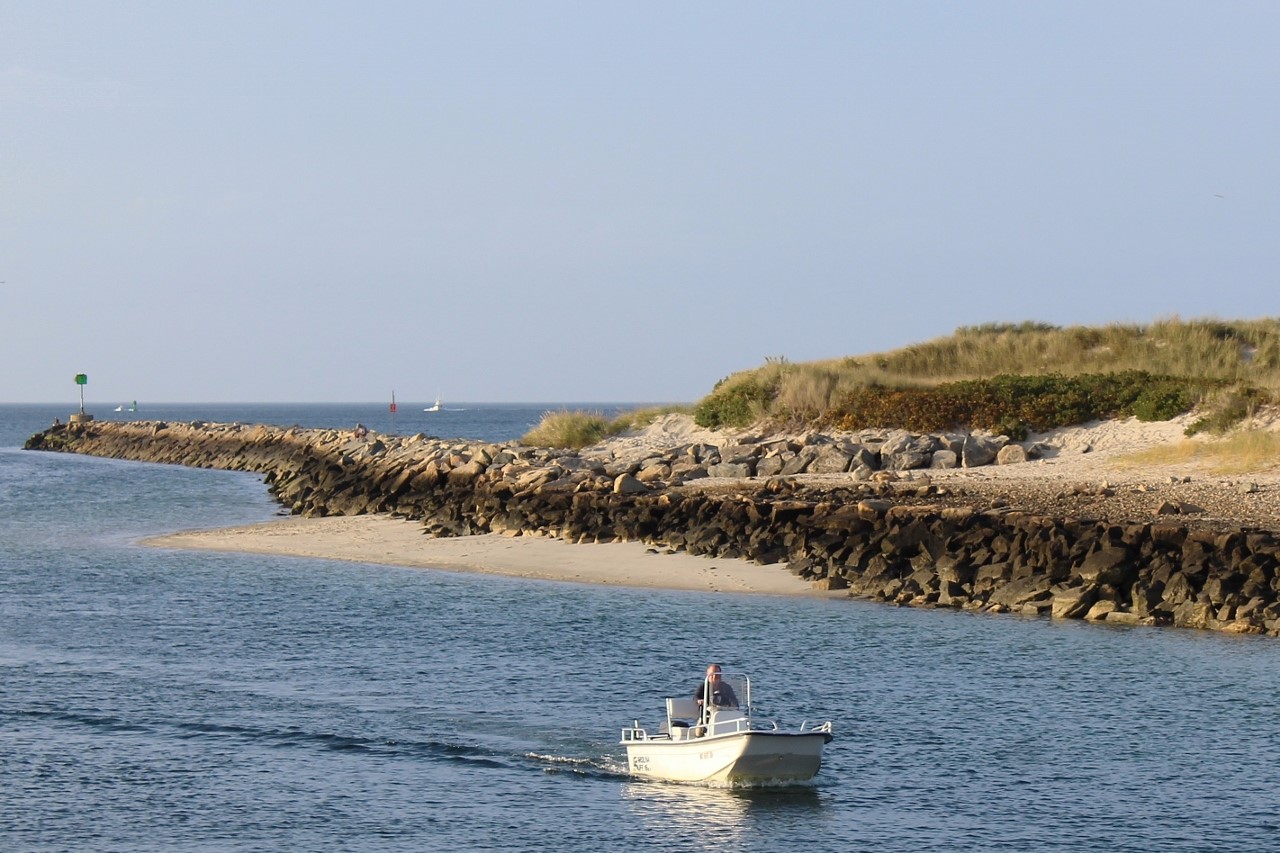 Back on Route 6A, continue heading west. In the mood for more shopping? Check out the shops and galleries on either side of the street in the heart of the village.
Just outside of the village, you will find Tobey Farm on your right. It's the perfect place to pick out your very own Great Pumpkin and stock up on lush mums.
Not quite ready to call it a day? On to Yarmouth Port!
Yarmouth Port
Yarmouth Port is yet another Cape Cod village steeped in history, which is apparent everywhere you look as you come into town. Grand, old sea captain's homes line either side of Route 6A, a.k.a. Main Street. Just as you enter the village, you will see Strawberry Lane, where Edward Gorey, the famed artist and costume designer, lived until his death in 2000. His home is now a museum devoted to preserving his legacy and quirky works.
There are a handful of shops in Yarmouth Port, one of which is Hallet's Store, a perfectly preserved 1889-built pharmacy/ice cream fountain. The pharmacy is long gone, but the ice cream remains, as do all of shop's original fixtures.
If you like your lunch served with a lot of local color, you are going to love Jack's Outback. This beloved restaurant has gotten a bitten "fancified" since its humble beginnings, but that may be for the better, and it's still a place where locals gather to exchange in spirited discussion of the news of the day over a hearty meal.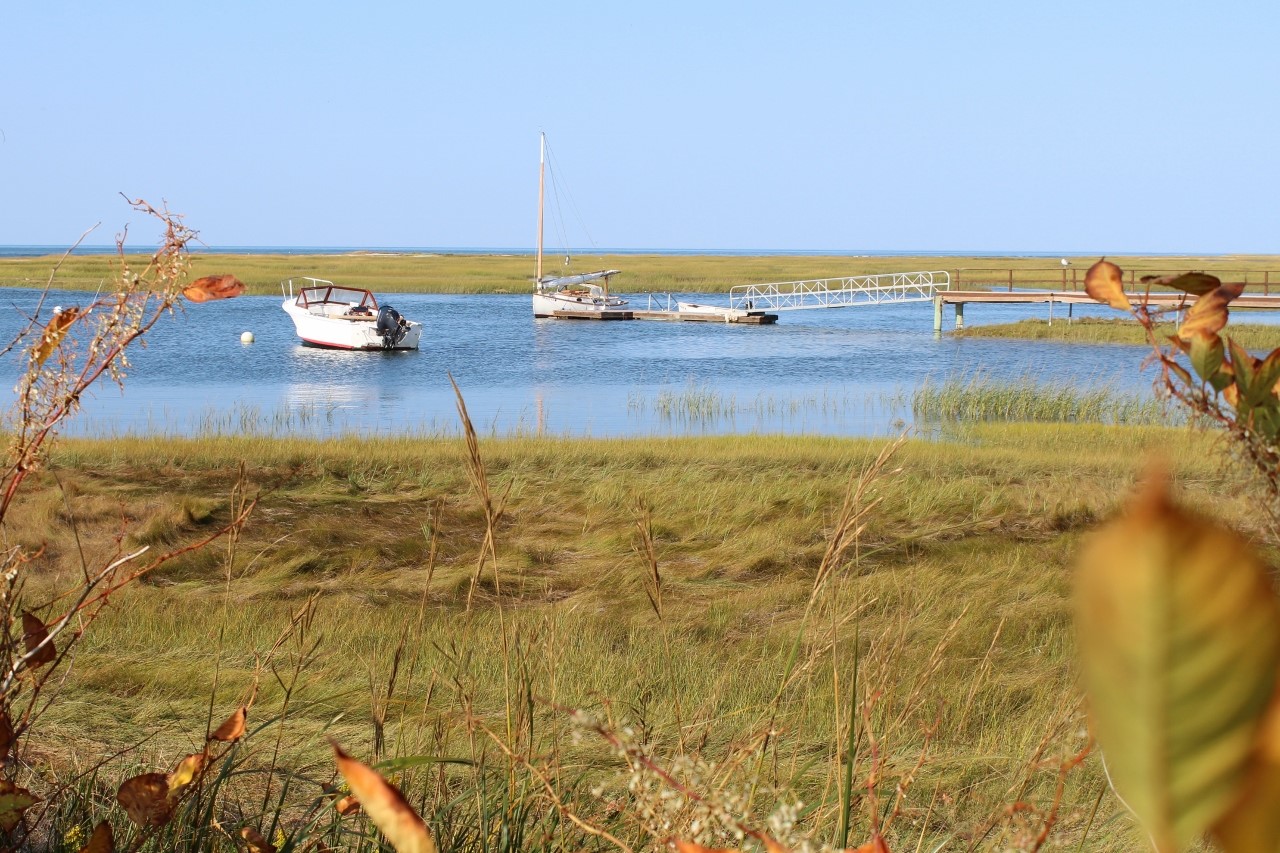 One last stop before you head back to the Winstead Inn and Beach Resort: Keveney Lane. The vintage boathouse perched alongside Hallet's Pond provides a stunning photo op. Only those in the know know about the beautiful harbor at the end of the road. Keveney Lane turns into Mill Lane with a hard right curve. At the curve, take a left down the sandy lane and you'll find fall paradise. Now you're in the know.
Fall Festivals
One final thought on why fall on Cape Cod is fabulous: festivals. There is a town-wide fall festival nearly every weekend throughout September and October. Our favorite is, understandably, the Harwich Cranberry Arts & Music Festival, which offers wares from local artisans, food trucks, live music and spectacular fireworks. Other noteworthy fall festivals on Cape Cod include Eastham's Windmill Weekend and the Wellfleet OysterFest, to name just a few.
Thinking of visiting Cape Cod this fall? Why not reserve a room with a fireplace? So cozy!
We'll see you soon!