Locals know that fall might be the best time to visit Cape Cod. The traffic has eased up, the humidity is lower, the beaches, which take on a soft glow in the autumn light, are quieter, and the water remains warm enough for swimming.
Fall is also easier on your wallet. Just about everything is less expensive, from lodging rates to green fees. And you won't need to pay a dime to park at the beach.
With the slower pace come activities that provide both exercise and relaxation in glorious surroundings. And there remains plenty to do in the fall.
You could start by exploring the Cape Cod Rail Trail, which is just a block from our inn. The paved bike trail runs 25 miles from South Yarmouth to Wellfleet and is relatively flat, with some minor grades in certain sections, specifically Orleans and Wellfleet. It will take you past working cranberry bogs, marshes, ponds and woodlands. There is also an adjacent foot trail for those who prefer hoofing it.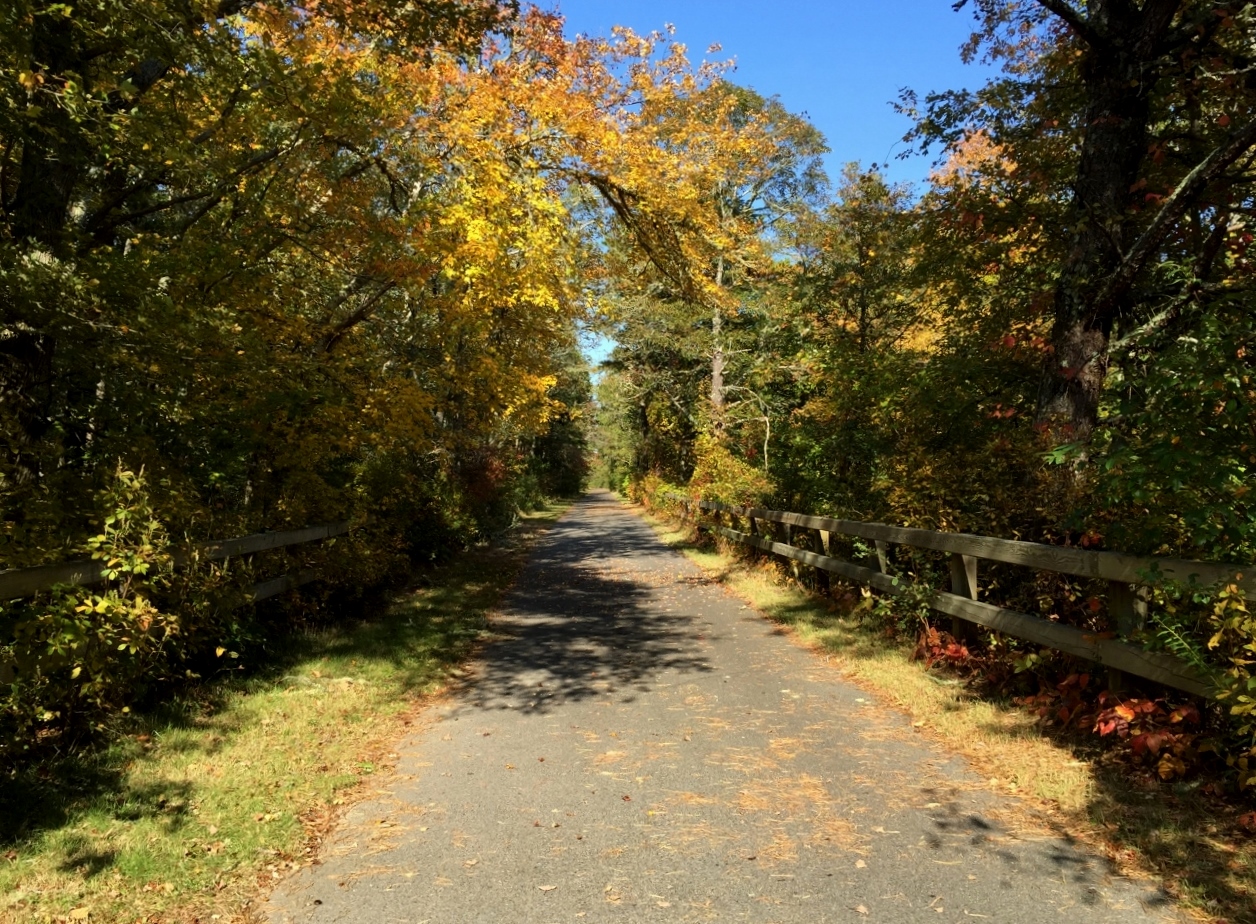 Also in Harwich Center, immediately off the Cape Cod Rail Trail, is the Hacker Wildlife Sanctuary and Island Pond Conservation Area. A well-packed foot trail meanders through nearly 80 acres of deserted land. What little foot traffic there is, is as likely to be four-legged – as in horses – as it is two.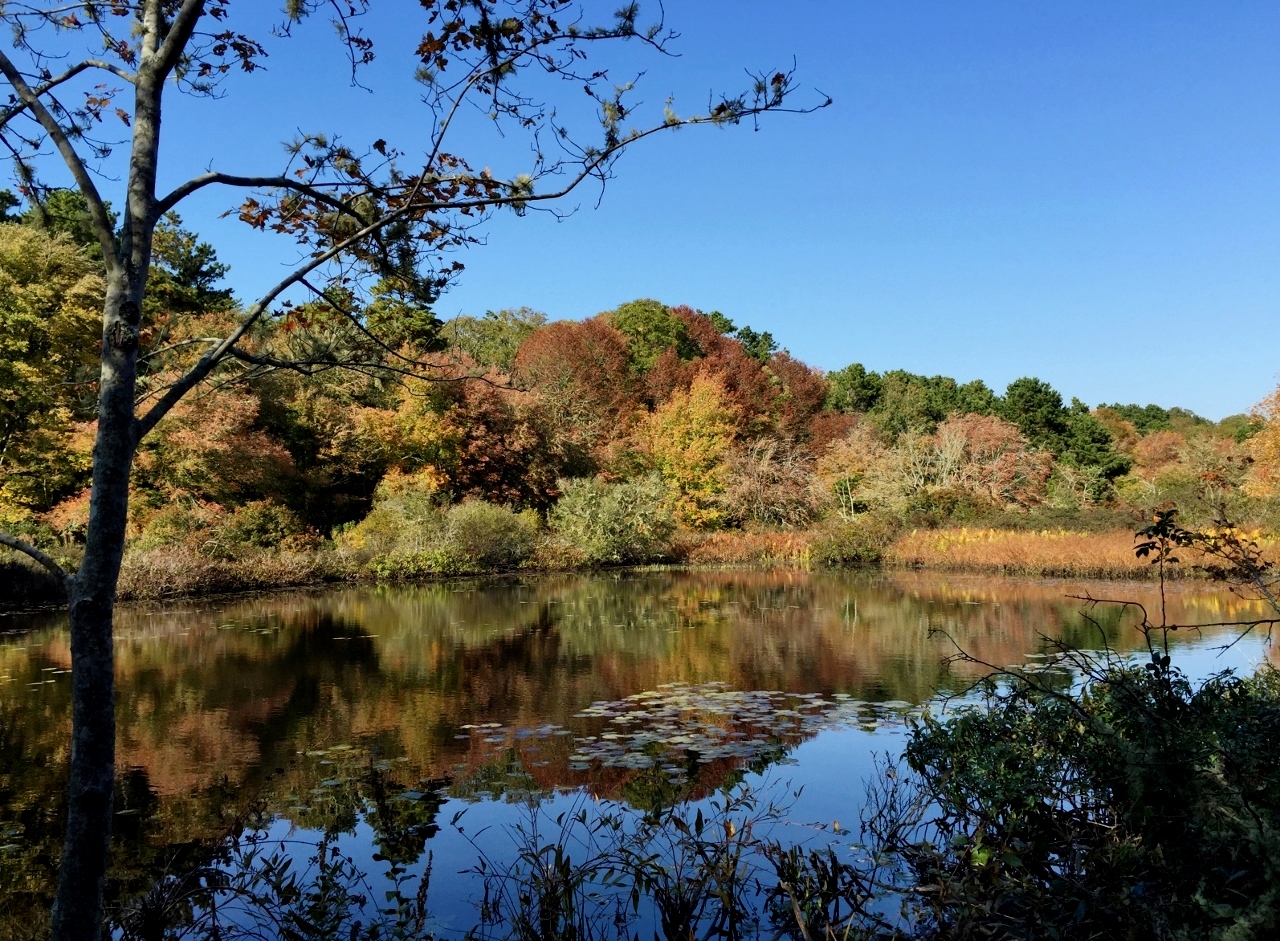 Just outside of Harwich Center are the Bell's Neck Conservation Lands. Bell's Neck is comprised of nearly 300 acres of walking trails that wind along the Herring River, offering sweeping views of a salt marsh, and alongside kettle ponds and a herring run.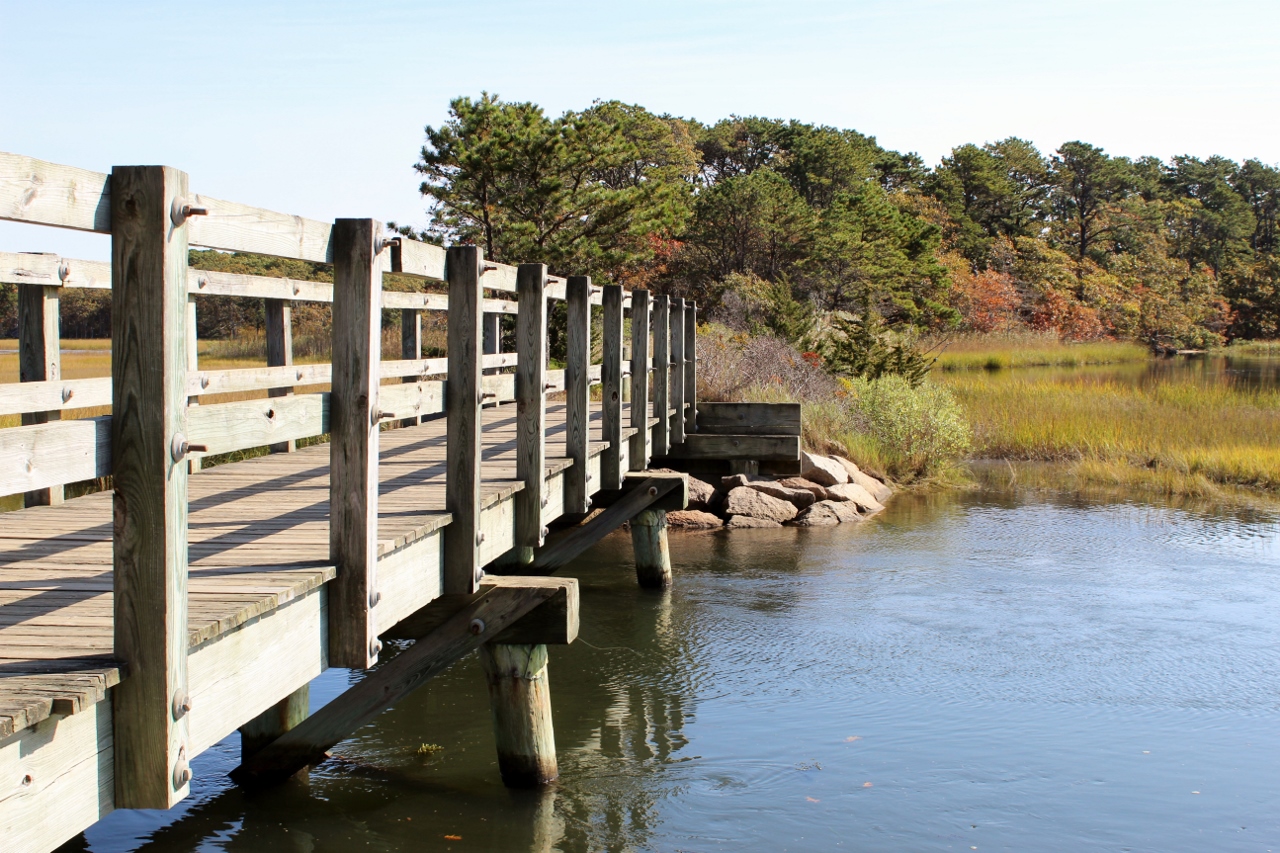 If you're looking to venture a bit farther afield, head to the Cape Cod National Seashore in Eastham, where you'll find the Red Maple Swamp Trail, one of the Cape's most popular and scenic spots. Less than one mile in length, a boardwalk meanders through the heart of the swamp, and the setting is the most colorful in the fall. The Red Maple Swamp and Fort Hill loop extends your walk to nearly two miles and features beautiful wildflowers and stunning views of Town Cove and the Atlantic Ocean.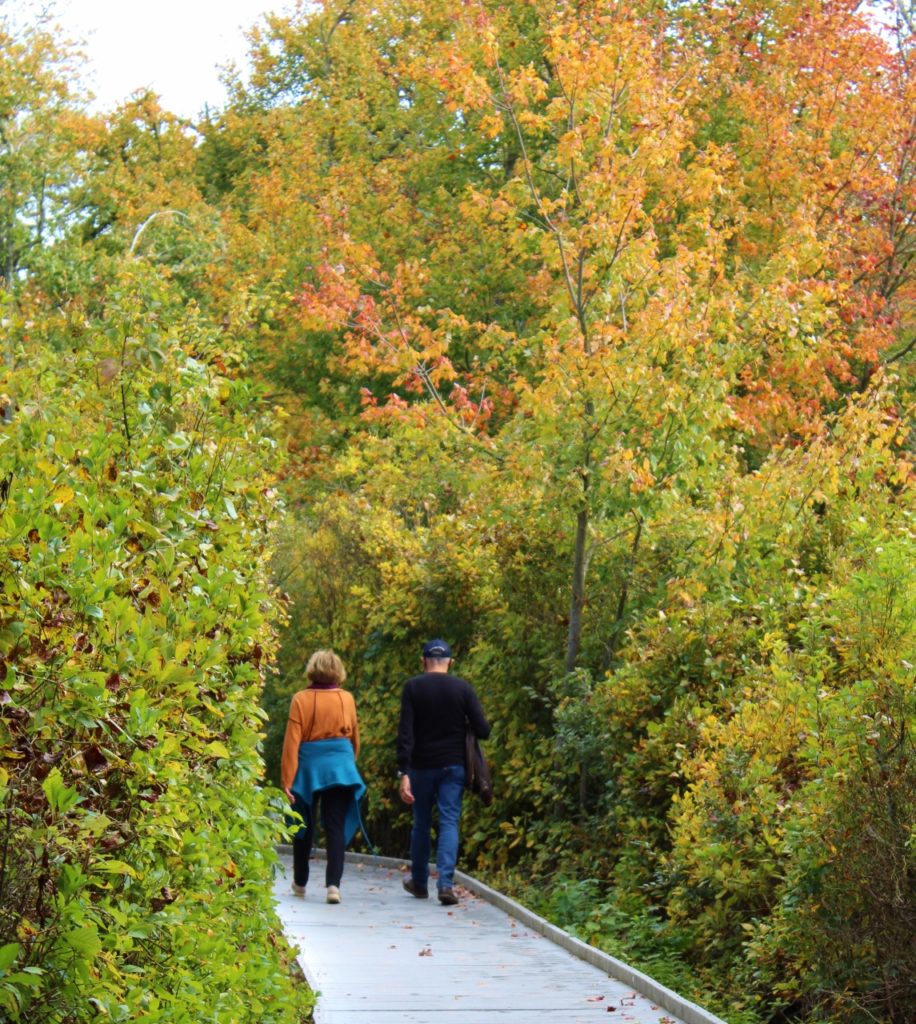 Fall is the best time to enjoy the beauty of a working cranberry bog. Harwich led the way to introducing the cranberry to the world by producing the first crop for commercial sale in 1846 from a bog near Pleasant Lake. Today, you can still take in a colorful, red-splashed bog like the one shown, located on Route 124 next to the lake. Feel free to park your car and take a walk around; the owners are perfectly fine with it.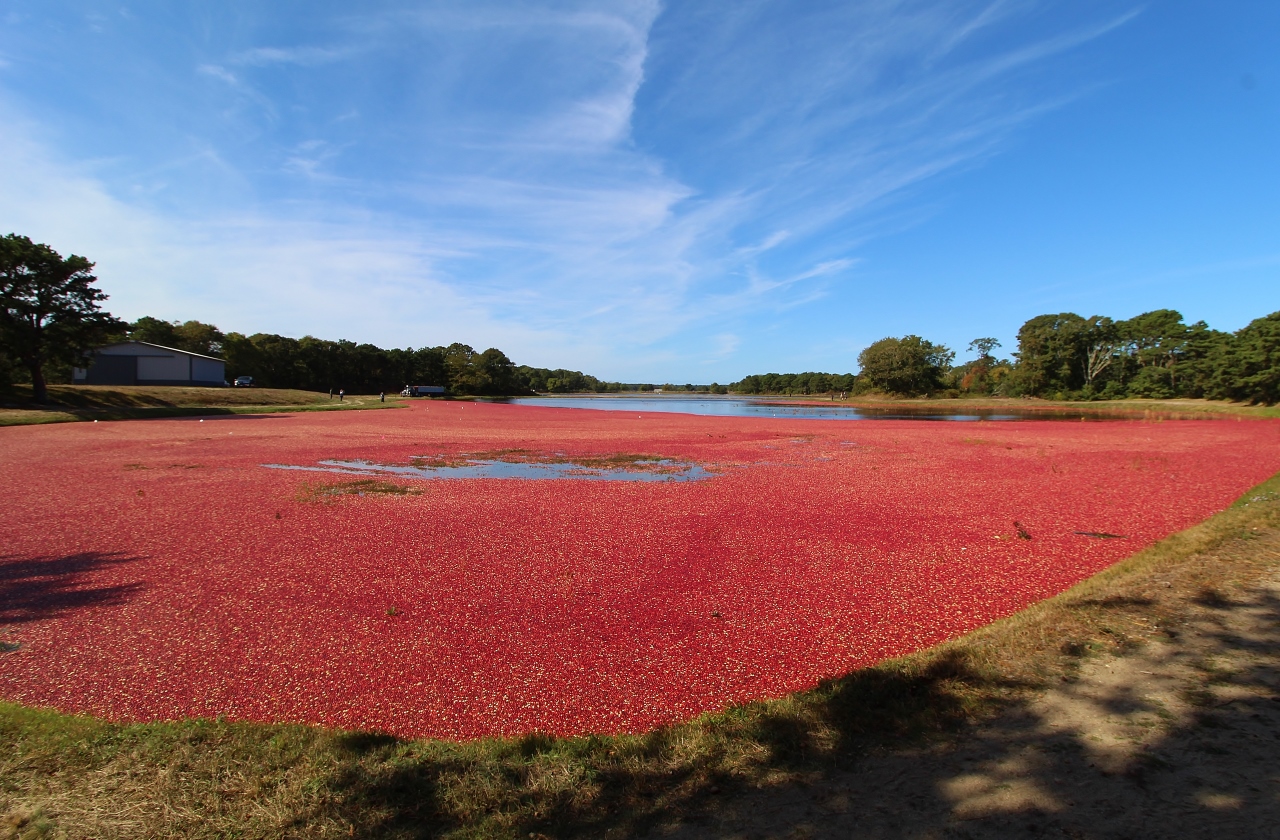 You could also take an official tour of the Cape's largest cranberry bog with Cranberry Bog Tours in Harwich, where you will learn about the year-round operation of the bog, get a close-up look at the equipment and visit with farm animals. Tours are seven days a week and run through the fall.
Undoubtedly, you'll be thirsty after all this activity, so why not visit a Cape Cod brewery to sample some seasonal fall craft beers?
Tucked away off the beaten track in a South Dennis industrial park is Devil's Purse Brewing Co., where the eclectic offerings include a German-style Kolsch, a classic IPA, an Oyster stout, and a berry ale.
If you'd prefer a bite to eat with your beer, head to The Seal Pub & Café in Harwich Center. No need to worry about fixing your hair if you're just coming off the bike trail or a hike at Bell's Neck. The Seal is a delightful little eatery that's all about exceptional food and great beer, not what you're wearing! Savor the sunshine out on the deck as you tuck in to a Philly Cheesesteak or an order of their signature sliders.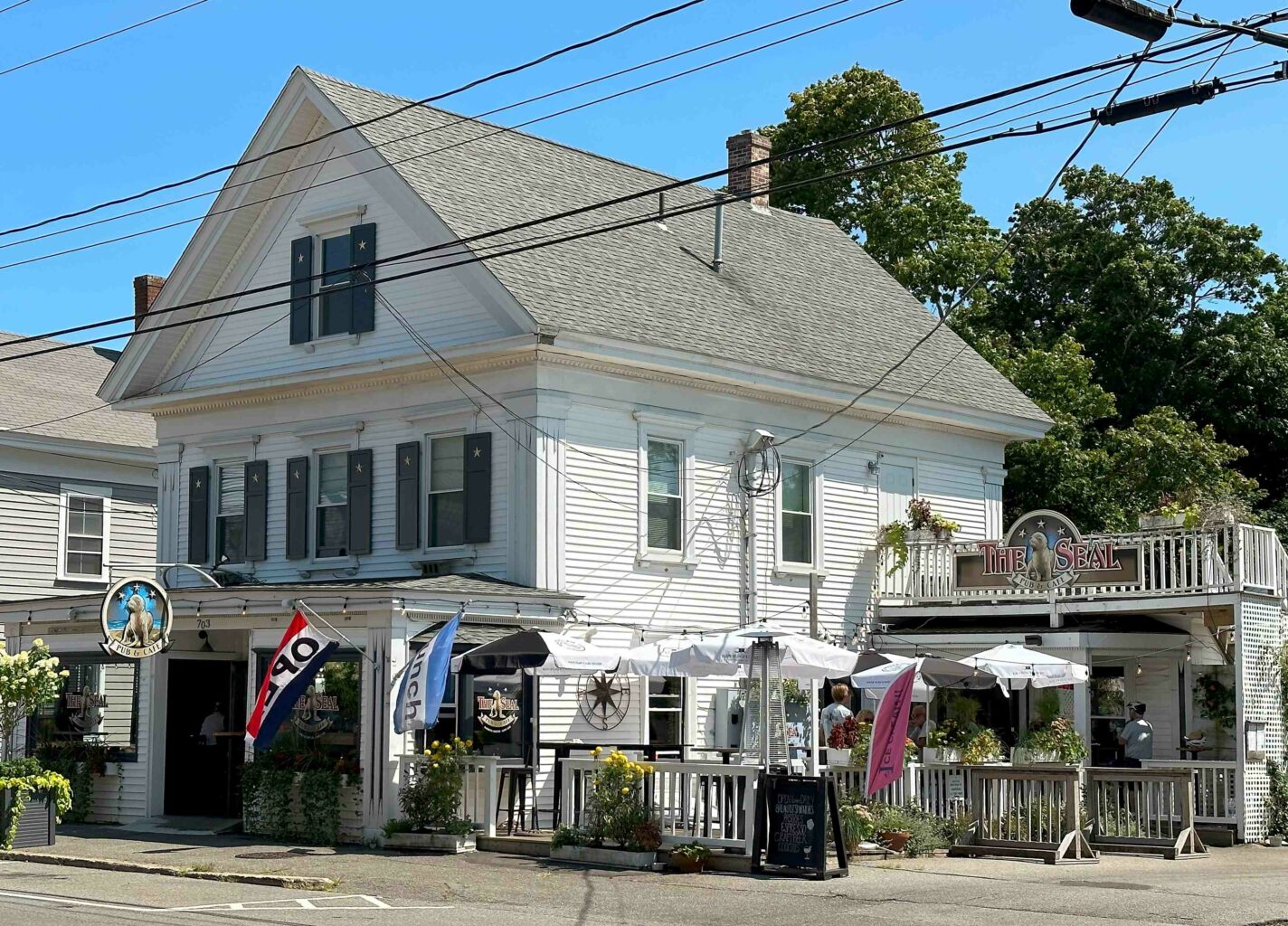 It's the perfect way to end your perfect fall day on Cape Cod.